Our Coal
It's not just coal.. it's anthracite.
Blaschak Coal Corporation has stood for consistent quality since 1937, when brothers John, Anothony, an Walter Blaschak founded the company in Mahanoy City, Pennsylvania.
Currently the family business is run by the second generation of Blaschaks. Eleven family members own the corporation with four men and seven women all actively involved. Between the two generations there is a combined 150 years of mining experience.
Blaschak Coal Corporation is one of the country's top anthracite producers.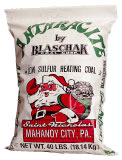 All of the anthracite used in the U.S. is produced domestically by American workers, mostly in Northeastern PA. It is a solidly proven fuel that can be shipped anywhere in North America, and, unlike oil and gas, it's availability and pricing are not subjet to world markets and politics.
The convenience of anthracite.
The domestic anthracite home heating market originally consisted mainly of Middle Atlantic and New England markets. However, with modern low cost transportation people across the country are discovering the convenience and cost-effectiveness of anthracite. Blaschak Coal Corporation packages coal in clean 40-pound tear proof poly bags that are ideal for today's home use requirements. Because it burns so cleanly, anthracite leaves little ash for disposal and unlike wood burning fireplaces and stoves, anthracite requires little tending or cleaning.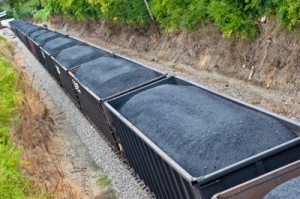 Clean & Green
Anthracite is mined from environmentally barren, previously damaged and, which is then restored.
All sizes of mined coal are used.
The waste created in processing is burned in cogeneration facilites.
Anthracite's pure, natural cinders and ash can be used to aerate nursery and greenhouse soil or as anti-skid material for icy roads.
Ready to buy? Click here.